Price Promise
Our Commitment to All NFSP Members
"Buy with confidence that you will get the lowest price nationwide" *
...And That's A Promise!
* Please note that our Price Promise only applies to like-for-like products from delivered wholesalers and not Cash & Carry.
We continually monitor and match our competitor's published prices.
Go online now to see our new and dynamic price comparison tool!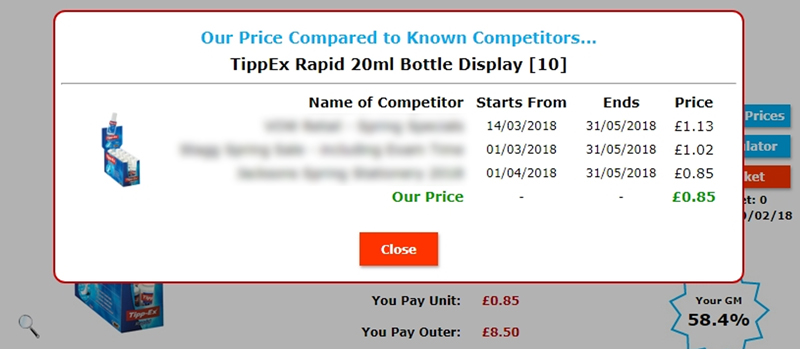 If you find a cheaper price from a delivered wholesaler, let us know! Don't forget we are the official supplier for the NFSP and have a mandate to ensure that all of their members are getting the best possible deal!
If you would like to test us out - log in and simply click the
"Compare our Prices" button next to a product!
Please note: any 'cheaper price' will need to be proven before a price match
can be actioned in accordance with our Price Promise T's and C's.

Marketing & Distributing
Leading Brands to Retail
Contact Us
If you would like to find out more about us or our products and services, please call us on:
01923 639800